2018 Annual Winter Treks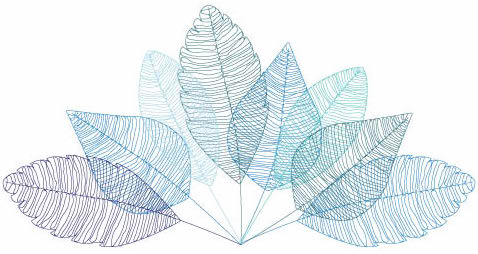 The winter tradition continues as the Lower Merion Conservancy partners with Bridlewild Trails Association, the Henry Foundation for Botanical Research, Peace Palace Mission, and Riverbend Environmental Education Center to present a series of free hikes for adults and children ages 8 & up. Enjoy the company of friends during a brisk walk through the treasured fields and forests of Lower Merion!
Please check lmconservancy.org for up-to-date weather cancellations.
Trek 1: Over the River and Through the Woods From Turtle Hollow
to Waverly Woods
Saturday, January 20th
10:00 a.m.
Richie Ashburn Field, Youngsford Rd, Gladwyne
Inclement Weather Contact: info@bridlewildtrails.org
Join Bridlewild Trails Association on a backwoods trek with stunning views of Gladwyne! Bridlewild Trails Association leaders will loop us through hidden trails along creeks and forested paths from Richie Ashburn Field, through Henry Lane Park, to the Waverly Woods, via the old Johnson estate. The winter landscape will reveal vistas normally hidden by foliage during the other seasons.
Trek 2: Henry Botanic Gardens & Wilderness
Saturday, January 27th
10:00 a.m.
Henry Foundation, 801 Stony Lane, Gladwyne
Inclement Weather Contact: 610.525.2037
Walk the hillside and venture down through the fields into the woods of the Henry Botanic Garden. You may hear winter songbirds and red-tailed hawks responding to the intrusion on their normally quiet grounds. Look for flowering and fragrant winter witch hazel and perhaps even spot a fox or two! Wear appropriate hiking gear for rough, rocky, hilly and sometimes slippery terrain. Walking sticks are recommended. Parking is very limited, so if you need a parking space, please call (610) 525-2037 to reserve a spot. Meet in the circle outside the main Henry house.
Saturday, February 3rd
10:00 a.m.
Riverbend Environmental Education Center
1950 Spring Mill Road, Gladwyne
Inclement Weather Contact: 610.527.5234 ext.108
A Riverbend naturalist will lead a hike through their Alec Williamson Bird Observation Area, past a restored forest area (over 1,000 trees and shrubs have been planted in the past three years), and to the site of their Aquaponics Greenhouse. Along the way, learn more about Riverbend's programs and upcoming projects while enjoying the field, forest and stream ecosystems on the grounds. Since 1974, Riverbend has been connecting children to the natural world through meaningful nature and science experiences. Each year more than 10,000 school children participate in Riverbend's education programs both on their, 30-acre preserve and at schools and natural areas in the region.
Trek 4: Hike the Rolling Hills
Saturday, February 10th
10:00 a.m.
Rolling Hill Park, 1301 Rose Glen Road, Gladwyne
Inclement Weather Contact: 610.645.9030
Join Lower Merion Conservancy staff on a hike back in time discovering the mills, mansions, and farms that once existed in this 103-acre Township park. Moderately steep trails lead hikers down an old ghost road to a creekside path beside towering stone ruins, then back up to the meadows and woods surrounding the Conservancy's Cottage. Explore 250 years of Main Line human and natural history on a crisp morning trek. Wear sturdy walking shoes and meet in the public parking lot in Rolling Hill Park.
Trek 5: A Divine Saunter
Saturday, February 17th
10:00 a.m. 
Palace Mission, 1622 Spring Mill Rd, Gladwyne
Inclement Weather Contact: ycalm1622@gmail.com
Join Peace Palace Mission on a peaceful stroll across the rolling hills surrounding Woodmont, the 1892 mansion of steel magnate Alan Wood, Jr. and the current home of Peace Palace Mission. The building is a certified National Landmark and member of the Conservancy's Architectural Hall of Fame. Located at a high elevation near the Schuylkill River, this historic property provides participants with stunning views of the surrounding countryside. Enter Peace Palace Mission via the gate on Gingko Lane.
Leashed, well-behaved dogs are welcome. Please note that dogs are not permitted at the Henry Botanic Gardens or Palace Mission. Thank You!