Winter & Summer Bird Counts
Beginning in 1995 The Conservancy began hosting two annual bird counts. A winter bird count in January and summer bird count in June. During these events, volunteers count individual birds and record bird species in five locations throughout Lower Merion. Over the past 20 years we have recorded 67 different species during our Winter Bird Counts alone. The data collected is retained as part of our commitment to preserving open space and habitat in Lower Merion and Narberth.
Bird Count Sites: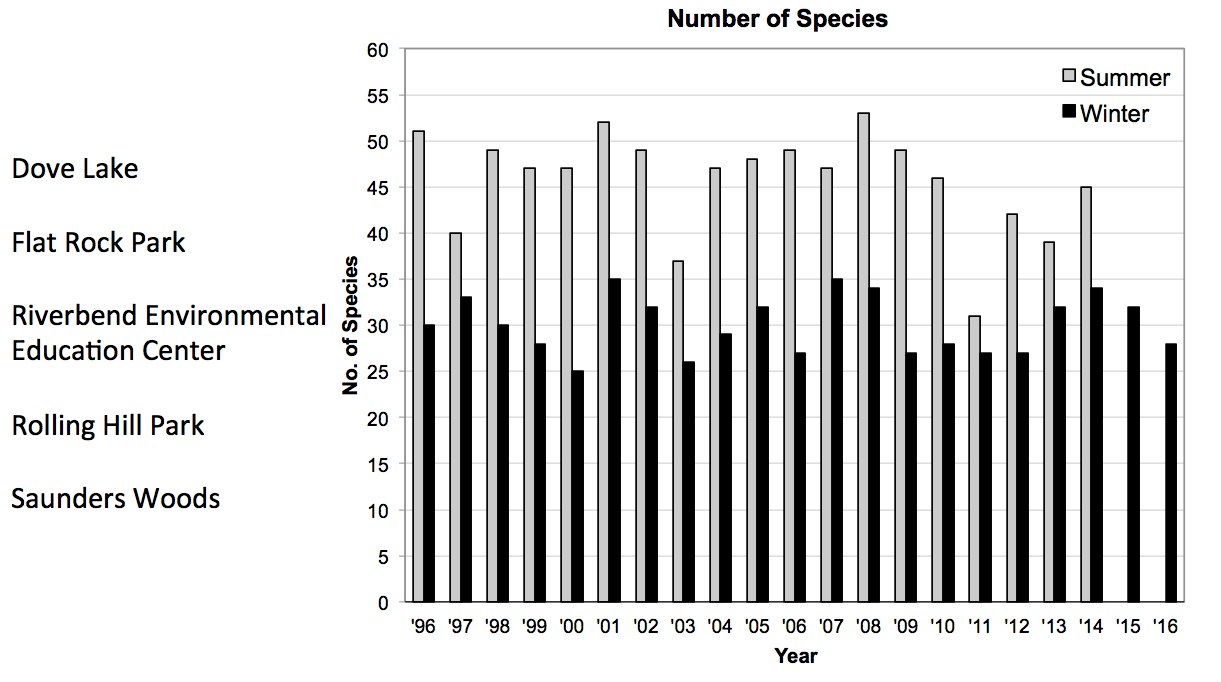 Data with Specific Species Listed   (PDF)
___________________________________
BirdWatch
In addition to the bi-annual Bird Counts, in January 1997, The Conservancy asked a group of birdwatchers to assist us in what we hoped would be an intriguing experiment–to adopt a special Lower Merion site, conduct a monthly bird census o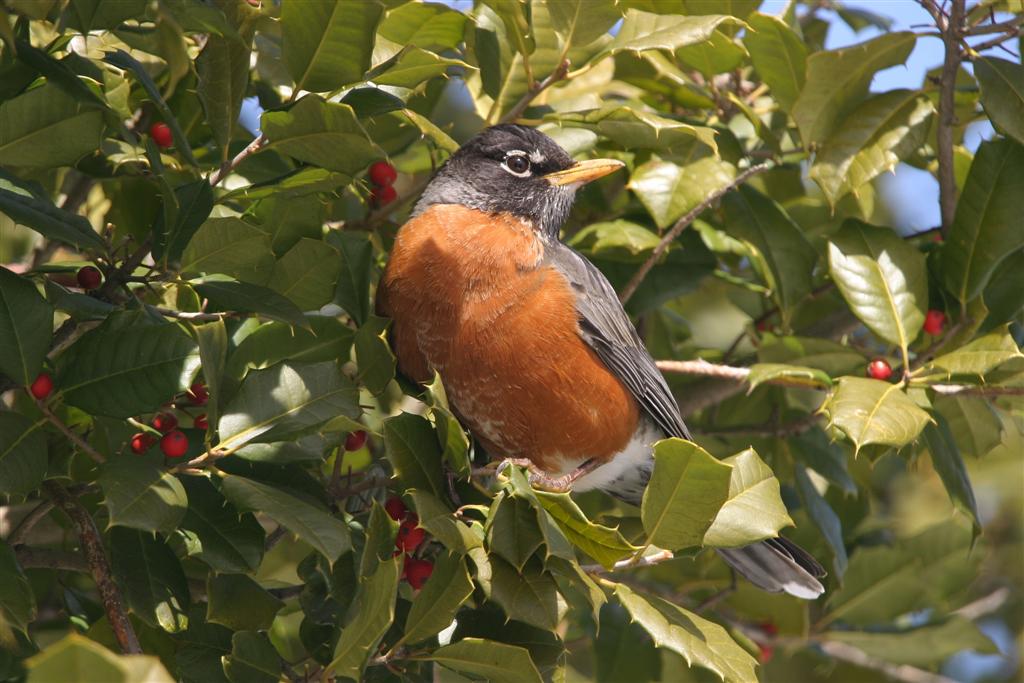 n that site, and send us monthly reports of which species they observe in what numbers.  Our corps of intrepid volunteers dutifully ventured into parks and preserves and along streams and the Schuylkill River to discover which species of birds still inhabit Lower Merion during what times of the year.
Over the past 20 years our data collection has corresponded closely with larger, regional trends related to climate change, population trends, irruptions and more.  In effect, we are seeing birds returning earlier during spring migration, a decline in crows for a brief period and high counts of irruptive species such as pine siskins.  Over the course of many years of observing birds, the presence of watchful eyes making frequent visits to these same places will provide powerful information about the nature of local ecology, the ability of local habitats to sustain populations of native animals, and the status of the preservation of biodiversity in a well-developed eastern Pennsylvania township.
Current Monthly BirdWatch Sites:
Cynwyd Heritage Trail
Merion Botanical Park
Rolling Hill Park
Saunders House
Shortridge Park
West Laurel Hill Cemetery