Winter & Summer Bird Counts
Beginning in 1995 The Conservancy began hosting two annual bird counts. A winter bird count in January and summer bird count in June. During these events, volunteers count individual birds and record bird species in five locations throughout Lower Merion. Over the past 20 years we have recorded 67 different species during our Winter Bird Counts alone. The data collected is retained as part of our commitment to preserving open space and habitat in Lower Merion and Narberth.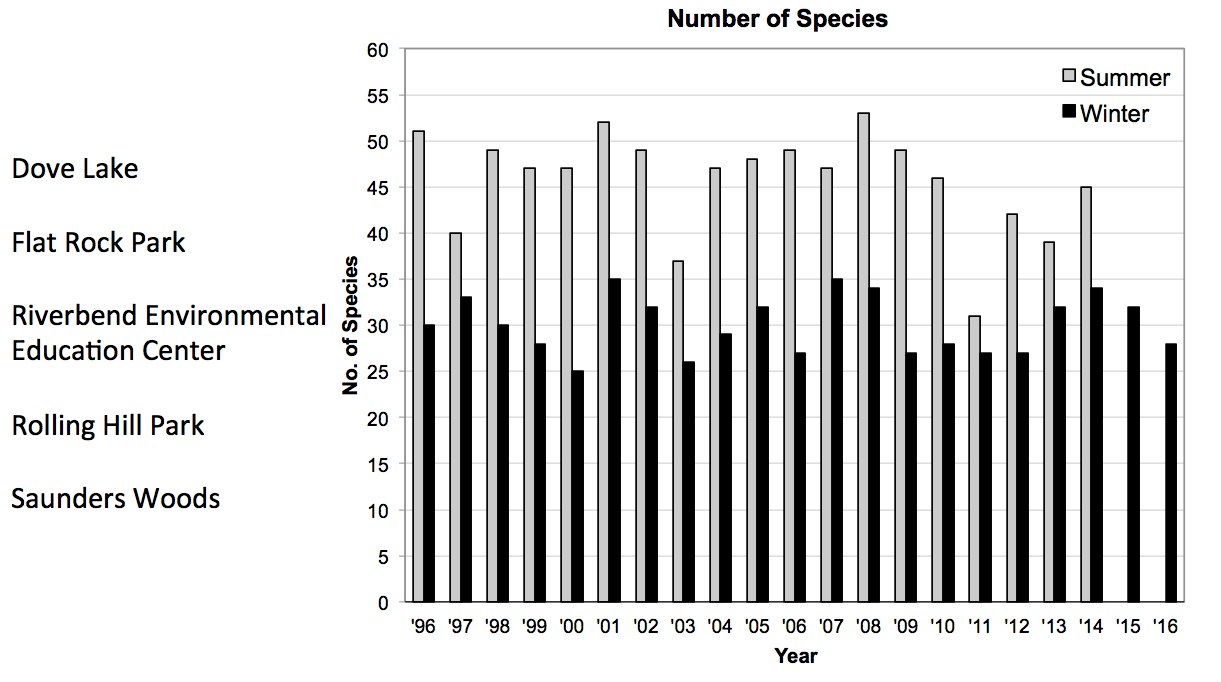 Winter Bird Count Species Totals 1996-2016
Summer Bird Count Species Totals 1996 – 2014
BirdWatch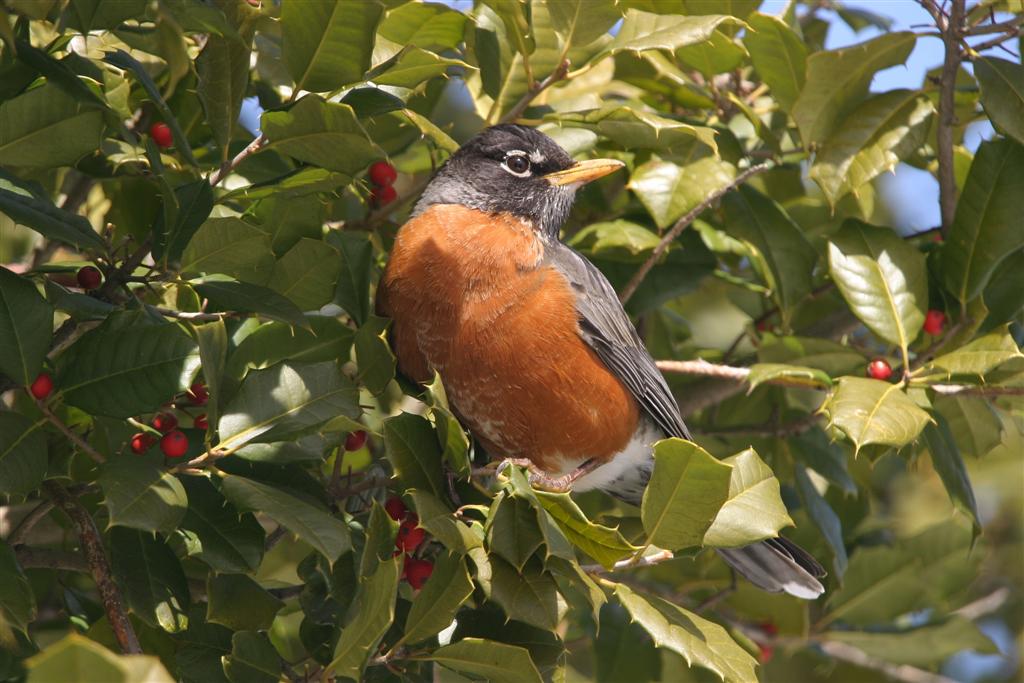 In January 1997, the Conservancy asked a group of birdwatchers to assist us by conducting a monthly bird census on a specific streamside site. The goal of the censuses was to get an idea of which species of birds still inhabit Lower Merion and to track movement.
Over the past 20 years our data collection has corresponded closely with larger, regional trends related to climate change, population trends, and irruptions. Observing birds in the same sites over many years provides valuable information about the nature of local ecology, the ability of local habitats to sustain populations of native animals, and the status of the preservation of biodiversity in a highly developed section of southeastern Pennsylvania.
Our current BirdWatch sites include Cynwyd Heritage Trail, Merion Botanical Park, Rolling Hill Park, Saunders House, Shortridge Park, Remington Road Basin, and West Laurel Hill Cemetery. If you are interested in learning more about local birds, visit our backyard birds page.