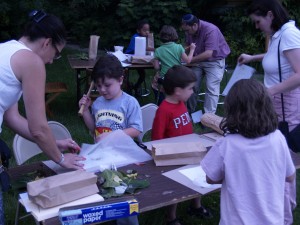 Come with us to explore the nature and history of Lower Merion in new and fun ways. Getting your family outside is more important than ever. On average children are only spending one percent of their time outside and that includes structured, adult-led activities like sporting leagues.
Join us for seasonal events such as Family Fishing in West Mill Creek Park in the spring, Family Creek Exploration in the summer, Winter Solstice in December and our annual Children's Earth Day Forest Festival near Earth Day, April 22.
Check out our Events Calendar for programs that everyone in your family will enjoy.