When:
July 6, 2017 @ 10:00 am – 12:00 pm
2017-07-06T10:00:00-04:00
2017-07-06T12:00:00-04:00
Cost:
$3 cash per per - donated to North American Butterfly Association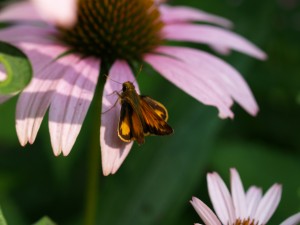 Rolling Hill Park, 1301 Rose Glen Road, Gladwyne Registration: $3/person cash at event
Audience: Adults and children ages 12 & up
Co-sponsored by the Schuylkill Environmental Education Center
Brilliant butterflies abound in the fields and gardens of Rolling Hill Park during the summer. Team up with Conservancy Staff to conduct our annual butterfly count. Learn to identify painted ladies, swallowtails, hairstreaks and more while assisting this citizen-science census. Bring binoculars and field guides, if possible. The Conservancy is proud to be the local leader for a regional count for the North American Butterfly Association – the endpoint for today's counts and fees.
To join the count in Rolling Hill Park please RSVP to Chelsea@lmconservancy.org
Join other Regional Count Locations on July 6:
Schuylkill Center for Environmental Education
1:00 – 3:00 pm