For 10 years, the Lower Merion Conservancy has been proud to bring you a spring Native Plant Sale. We originally started the sale in hopes that we could inspire our friends, like you, to add a selection of wonderful native plants to your landscape, creating more essential habitat for birds, bees and butterflies.
You answered the call and over the past decade, you've planted thousands of wildflowers and hundreds of trees and shrubs. A huge victory!
Through the years, though, we have found that native plants have become easier for our supporters to find, and the cost of organizing a plant sale has increased dramatically for the Conservancy. We have also heard from many of you that your perennial gardens are full.
In response to this and to the urgent need for more habitat and food for native pollinators, we are taking a different approach to our plant sale this year. And we need your help!
 Help us Grow Critical Butterfly Habitat 
You probably know that one of our native butterflies, the monarch butterfly, is in trouble. This insect depends on milkweed as its sole food source for its caterpillars. Without milkweed in our landscapes, the monarch butterfly could be lost forever.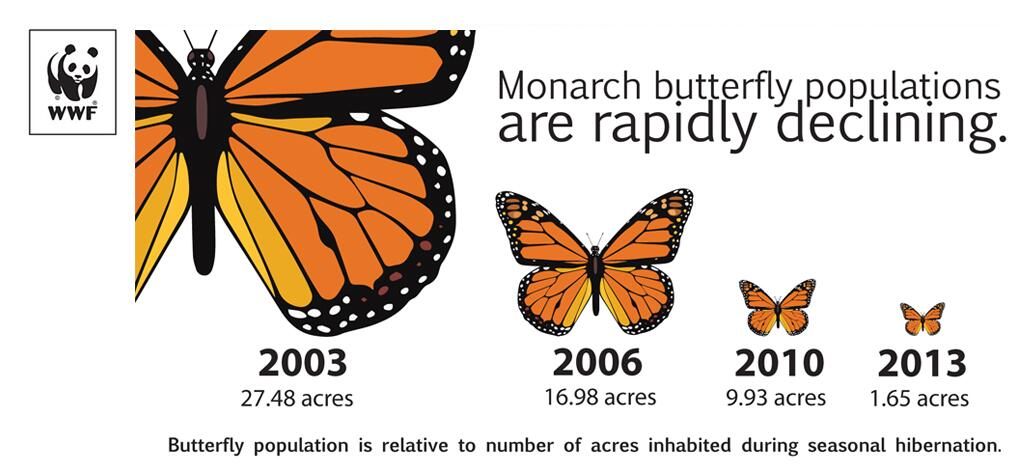 Help us add milkweed back into our local landscapes by supporting this year's Got Milkweed? program through a tax-deductible donation that will facilitate the addition of this critical food source to our public gardens.
Not only will your gift allow for the purchase of milkweed, it will support the wonderful programming the Conservancy offers to Lower Merion and Narberth including the care of three beautiful native plant demonstration gardens, the Betty Reeves Native Wildflower Garden and the Stormwater Demonstration Garden in Rolling Hill Park and the Sensory Garden in Wynnewood Valley Park.  It also supports our tree plantings, streamside buffer work in parks and so much more.
On Saturday April 26, our 22nd annual Children's Earth Day Forest was all about pollinators with the theme, 'Pollinator Paradise'.  Over 150 people visited Rolling Hill Park and enjoyed a live butterfly show by Bear Mountain Butterfly Sanctuary. Attendees will also have the opportunity to help our local pollinators by planting a native pollinator plant in one of our native gardens.
You can make a difference for the monarch butterfly for generations to come. Thank you for your generous support.
Sponsored by: