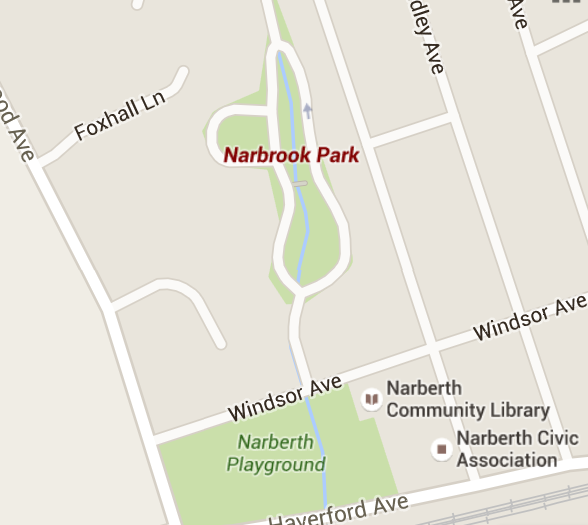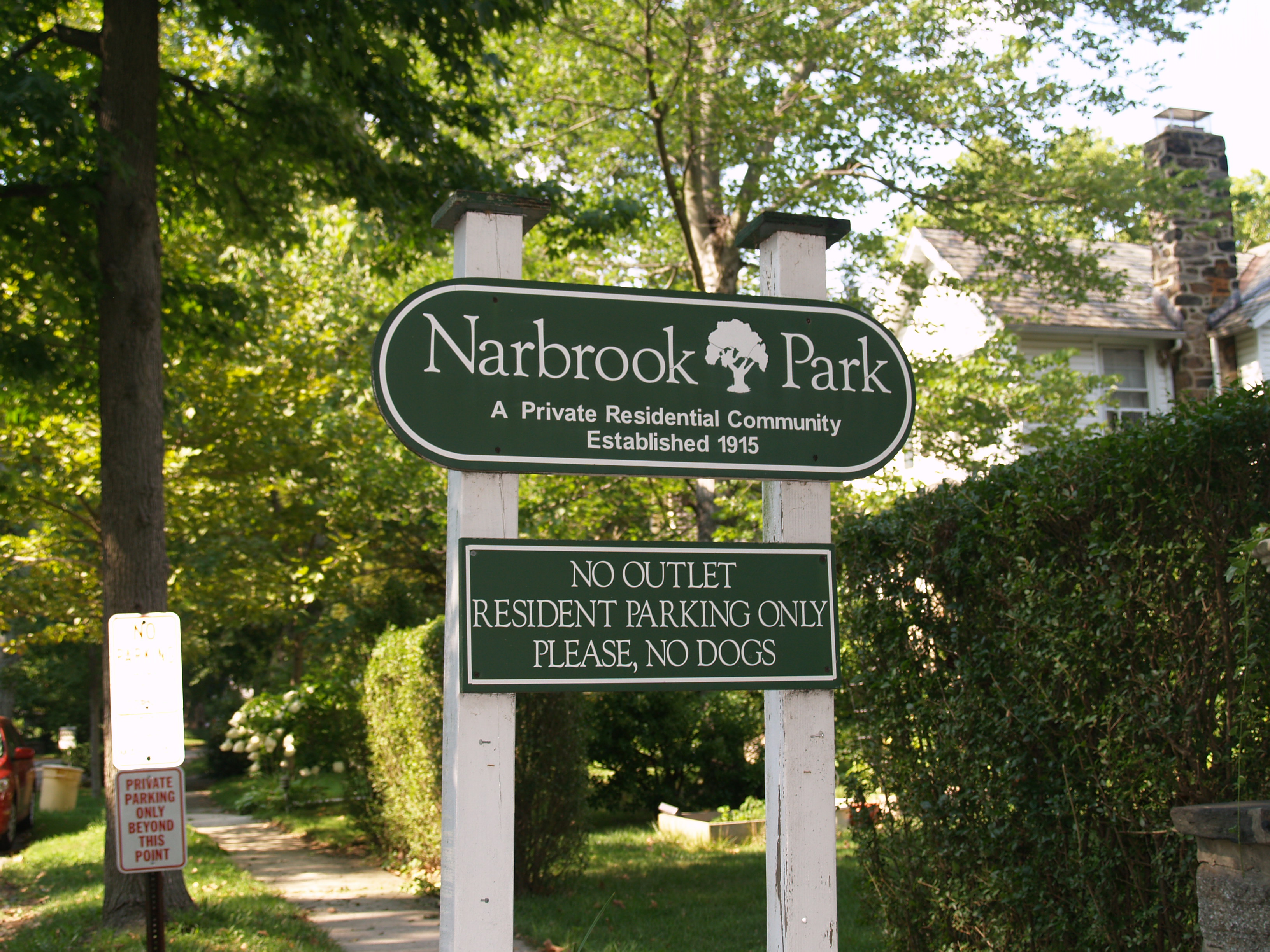 Narbrook Park Historic District, also known as Narberth Garden, is a national historic district (incorporated in 2003) located within the Borough of Narberth.  The district contains approximately 10 acres of dedicated green space surrounded by 35 single-family homes built from 1915 to 1938 in a variety of popular architectural styles of the time, primarily Arts and Crafts, Colonial Revival and Dutch Colonial. All of the houses were built facing a large meadow, within which the East Branch of Indian Creek flows. The meadow incorporates many large trees and a natural vista that remains true to the intent of its original landscape designers.
Narbrook Park is maintained by the Narbrook Park Improvement Association, which has been the caretaker of the meadow and stream since the Park was deeded over by the Narberth Civic Association in 1927.
Narbrook Park is the most upstream section of the East Branch of Indian Creek, and the residents who live there have a unique opportunity to directly impact the health of the creek with positive remediation efforts.
Grant Project
For several months, the Conservancy has been working with the Narbrook Park Improvement Association to plan and install a green stormwater project within the Park. This work, funded by the William Penn Foundation through a grant administered by the National Fish and Wildlife Foundation will stabilize several feet of stream bank through a bioengineering project designed by Philadelphia-based TEND Landscaping. The project will be implemented using the sturdy hands of Narbrook Park residents and Conservancy volunteers on April 16.
Below are notes and presentations from community-visioning workshops held with the residents of Narberth, the Conservancy, TEND Landscaping and Meliora Design.
10/7/2015 – Visioning Workshop
Presentations (click each name to view powerpoint presentation)
12/17/15 – Project Discussion
Project Plan:
Click on photo to enlarge image

2/4/16 – Project Supply List