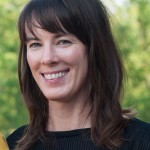 Maurine McGeehan, Executive Director
Maurine joined our staff in 2008 as Development Director, later becoming the Director of Development and Finance. As Executive Director, Maurine oversees the Conservancy's water quality work with our regional and local partners, including the William Penn Foundation and National Fish and Wildlife Foundation. Maurine is also responsible for managing the Conservancy's easement program and leading the implementation of the 5-year strategic plan. Maurine has worked for more than 15 years in non-profit development, serving as Development Coordinator for The Nature Conservancy in Arlington, VA and Membership Director at the Clean Air Council in Philadelphia. Maurine earned a BS in ecology and evolution from the University of Pittsburgh. She lives with her family in Narberth. Maurine can be reached at Maurine@lmconservancy.org.
Kathleen Abplanalp, Director of Historic Preservation
Kathleen Abplanalp is the Director of Historic Preservation at the Lower Merion Conservancy. Prior to her current position, Kathleen was a board member on the Conservancy. Kathleen has a Ph.D. in American history with a concentration in material culture. Her work experience includes preservation advocacy, drafting historic district nominations, historical and architectural surveys, and Historic Structures Reports. She is past vice-chair of the Lower Merion Historical Architectural Review Board and has been active in preservation-initiatives aimed at protecting historic resources. Kathleen can be reached at Kathleen@lmconservancy.org.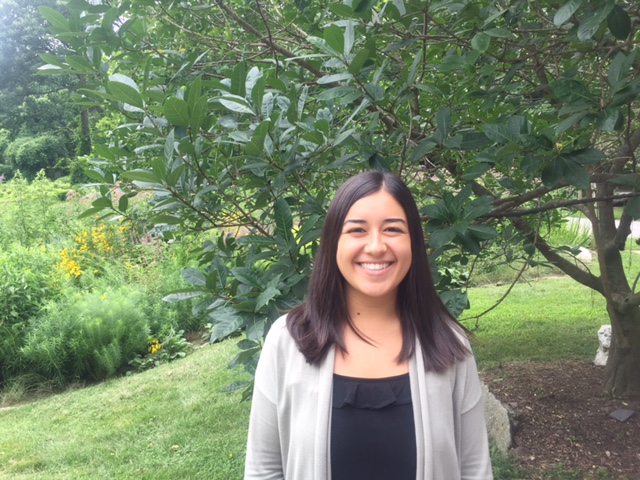 Amy Chapkovich, Program and Communications Coordinator
Amy Chapkovich is the Program and Communications Coordinator and can be found online sharing conservation and nature news. Amy has a B.S. in Recreation, Park and Tourism Management from Penn State where she concentrated in environmental education. Growing up, she spent her time exploring nearby Cobbs Creek and the surrounding forests. She is passionate about introducing children to the natural world and leads our school groups in Rolling Hill Park. In her free time, she enjoys walking outdoors and nature journaling.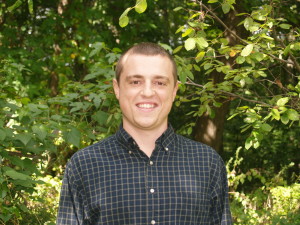 Tom Clark, Conservation Coordinator
Tom first began volunteering for the Conservancy when he was in high school. He initially weeded the gardens in Rolling Hill Park and later helped with stream testing. He began his current role with the Conservancy in January 2016. His tasks include testing water quality in local streams, monitoring the Conservancy's conservation easements and Lower Merion Township's preservation areas, managing volunteers, assisting with grant writing and reporting, participating in the Delaware River Watershed Initiative, conducting stormwater house calls as part of our Stream Smart program, and monitoring stormwater outfalls for the Township. Tom has a BS in Environmental Science from Temple University and can be reached at Tom@lmconservancy.org.
Chelsea Heck, Director of Education and Development Associate
Chelsea Heck, Director of Education and Development Associate, manages and supervises the Conservancy's year-long education partnerships, oversees our membership program, leads our annual Stormwater Runoff 5k trail run, and is involved in a number of Conservancy fundraising efforts and events, including our annual Gala. She came to the Conservancy in 2012 from Philadelphia Parks and Recreation where she was the Watershed Educator working closely with the Philadelphia Water Department (PWD) on the development and implementation of city-wide curriculum for PWD's stormwater reduction initiative, Green City, Clean Water. Chelsea's love of water also drew her to two previous positions, one teaching marine science education on Saint Simons Island in Georgia, and the other, teaching on a historic boat in the Piscatagua River in Portsmouth, New Hampshire. Chelsea has a BS in Environmental Science from Temple University and a MA in Environmental Education from University of New Hampshire. Chelsea can be reached at Chelsea@lmconservancy.org
---
Officers
Chairman: Todd Bressi
Vice-Chairman: Karen A. DiNunzio, Ph.D.
Secretary: Michael P. McCann, Ph.D.
Treasurer: David T. Hoog
Pro Bono Counsel: Joseph E. Lundy, Esq.
Directors
Tania Alexander
Rita F. Auritt
Laurie M. Beach
Deborah Callahan
Scott D. Cook-Sather, M.D.
Ellen B. Davis
George S. Day
Karen Ebbert
Gerry A. Fisher
John F. Gullace, Esq.
Brian K. Hoppy, CEP
Arthur M. Kaplan, Esq.
Jeffrey E. Mack
Melissa Morris, Ph.D.
Karen Reuter Nagel, Ph.D.
Heather Osborne
Diana Post
Shivanee Raj
Bruce D. Reed
Susan T. Stewart
Mark E. Taylor
Anthony Vale, Esq.
Jean K. Wolf
Honorary Directors
Sandra S. Drayer
Robert D. Fox, Esq.
Norah Goldfine
Fielding Howe, EASLA
Joseph M. Manko, Esq.
Margot McConnel
A. Gerald Renthal, M.D.
Jonathan H. Spergel, Esq.
Robert P. Van Brott
Charles F. Ward
Jonathan B. Weller