Lower Merion takes on 64 inches of precipitation every year. That equals 14 billion gallons of water running across fertilized lawns, salted roadways and development sites, entering our streams and rivers.
What does that mean for our drinking water supply and the health of our waterways?
---

 It has long been determined that stormwater is the number one public health and environmental threat to our community, and its effects are costly.
In our community, lawns and gardens absorb only one-quarter of the total amount of precipitation that falls on the ground. The remaining three-quarters become stormwater and quickly pick up chemicals, fertilizer, salt, sediment and other pollutants as it flows into storm sewers. All of Lower Merion and Narberth's storm sewers dump directly into our streams.
One of Lower Merion Conservancy's top initiatives is to stop polluted and excessive amounts of stormwater from entering our water supply.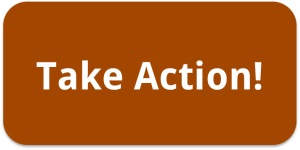 Your gift will help support the Conservancy's watershed conservation projects that:
Add stormwater features to a new terrace at the Narberth Library and create demonstration rain gardens along Windsor Avenue.
Scientifically monitor the health of Indian Creek through the William Penn Foundation's Delaware River Watershed Initiative.
Expand our citizen scientist network to include a larger group of volunteers who collect data at sites along Mill and Indian Creeks.
Inspect hundreds of stormwater outfalls in the Township and report on evidence of discharge.
Build a community knowledge bank of stormwater mitigation options to empower homeowners to take action on their own properties.
We've made it our priority to improve the health of the watershed we all share, and we need your help. A gift of any amount makes a difference, and every dollar you contribute matters.