Historic Preservation Lecture Series
Join us for this season's historic preservation series; an exploration of buildings in our community that are true gems – buildings that are being used for their original purpose!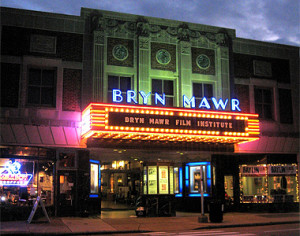 These Amazing Shadows; Film and Discussion
Wednesday, February 11  ~  7:00 pm Bryn Mawr Film Institute, 824 W Lancaster Ave, Bryn Mawr LMC Members: $7.50 Non Members: $13 Senior: $10 Student: $9 These Amazing Shadows 2011 – USA – 1 hr 28 min – d. Paul Mariano and Kurt Norton
 Established by the National Film Preservation Act of 1988, the National Film Registry has since selected over 600 films, deemed "culturally, historically, or aesthetically significant", for preservation by the Library of Congress. This fascinating documentary shines a spotlight on the history and importance of the registry, so essential to American film heritage.
Prior to the screening, Architect John Cluver will discuss the efforts to preserve the building that houses Bryn Mawr Film Institute.
Tickets must be purchased through Bryn Mawr Film Institute www.brynmawrfilm.org
___________________________________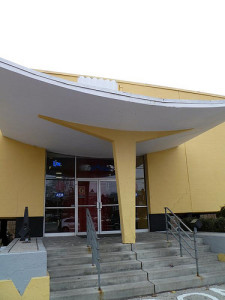 Sparing Mid-Century Commercial Buildings
Sunday, March 15  ~  2:30 – 4:30 pm Wynnewood Lanes, 2228 Haverford Rd, Ardmore LMC Members: $15 Non Members: $20
The best way to celebrate our historic buildings is to use them! We will spend the afternoon looking at the history of this 1962, mid-century commercial building. Photographs from Philadelphia photographer Betsy Manning will be featured. Then we will strap on our bowling shoes and test our bowling skills.
Pizza and soft drinks will complete the bowling experience.
___________________________________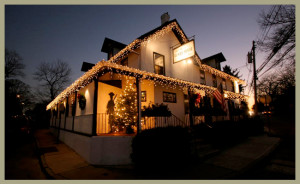 Historic Taverns
Wednesday, April 8 ~ 6:30 pm The Old Guard House Inn, 953 Youngs Ford Rd, Gladwyne LMC Members: $25 Non Members: $35
History author and novelist Marie Murphy Duess will discuss the importance of taverns, stage coach stops, and historic inns in American colonial society. Learn about the decorative tavern signs, political events, and how taverns played a part in the American Revolution.
Hors d'oeuvres will be served and drink specials available as we learn how this historic structure has continued to be successfully used for generations.