After several generous gifts this past weekend we have exceeded our $10,000 Challenge!!
Thank you for all your support!
The plain fact is that the planet does not need more successful people. But it does desperately need more peacemakers, healers, restorers, storytellers, and lovers of every kind. It needs people who live well in their places. It needs people of moral courage willing to join the fight to make the world habitable and humane. And these qualities have little to do with success as we have defined it.
David Orr's quote evokes feelings that are difficult to define. It inspires, motivates, and raises the importance of personal connection and passion for the environment that is central to the work we do at the Conservancy.
Every day we are inspired by stories that unfold, and by the people who devote themselves to making the environment better for their families, neighborhoods, and community.
we propose a challenge…
Get out and explore. Create your own story. Connect to the reason you live in this community. And please make a gift, one that will be matched dollar-for-dollar.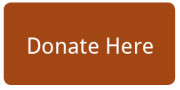 Thanks to the overwhelming generosity of Jane Koppelman, a long-standing Conservancy member and Narberth resident, every dollar you donate to the Conservancy by July 31 will be matched.  If we raise $10,000 from friends and members, Jane will match it with a $10,000 contribution.
To help you to get out and explore this summer we wanted to share a list of the places that inspire us to slow down, reconnect and learn something new about ourselves and our community.